Used
8.5X24 FT CAR HAULERSPREAD AXLES
Stock #: 036929C
12 FOOT STOCK TRAILERGOOD FLOORHAS DING IN FRONT BUT A VERY CLEAN TRAILER ALWAYS STORED INSIDE
Stock #: 63902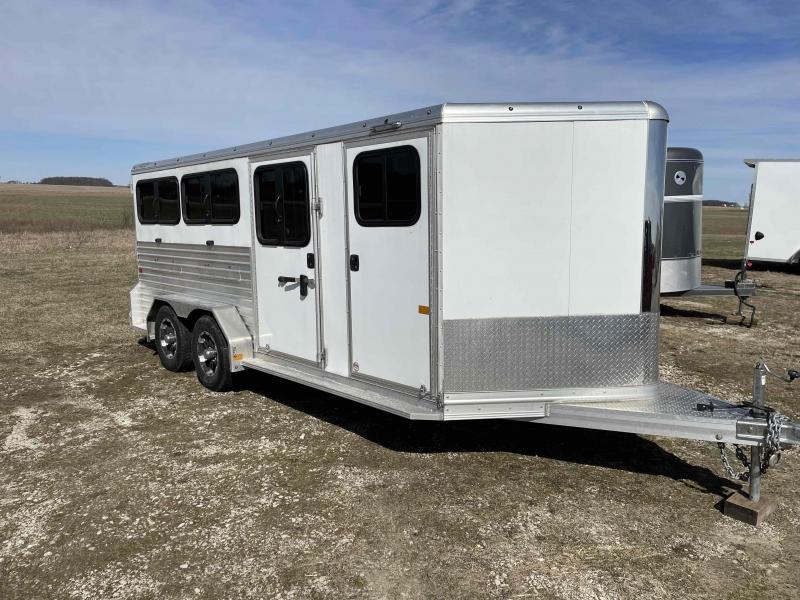 7X16 BUMPER PULL6 PEN TRAILERDROP DOWN WINDOWSELECTRIC PACKAGEREAR RAMPWHITESUPER CLEAN TRAILER
Stock #: 5WFBL1621MB027435
2022 Exiss 8026 GN Stock TrailerGooseneck8' wide26' longFull swing rear gate with slider doorFloating center cut gate in stock areaDrop down, side ramp on curbsideRubber mats in stock area and tack areaUpper and lower tie rail in stock area6' tack areaFold down, camper step at exterior tack access door
Stock #: 507243-B1
2006 Sundowner Living Quarters; 4 Horse Slant TrailerSuper clean and ready for it's new home with you. This Sundowner Living Quarters Trailer features a well cared and clean interior, along with 4 horse slant plus stud stall in the horse area and manger with under storage.Slide on streetsideLeather sofaKitchen area with stove/oven, refrigerator/freezer, microwave and plenty of storageSpacious bathroom with stand up shower and more storageKing side bed in sleeping areaRadioManger with under storageGeneratorRear rampMid tack with hanging hooks and cabinetsRear ramp3 horse slant with additional stud stallRear tack areaUpper luggage rackaLL ALUMINUM32.5 FOOT ON FLOOR7.5 NOSE40 FOOT OVERALL LENGTH7 FOOT 6 INCHS TALLDescriptions are subject to error....
Stock #: LA4564-A12
2006 Cherokee Tomahawk 3 Horse Slant TrailerGooseneck3 horse slantFront tack area with carpet; 55" shortwall and 106" longwallRear tack area with saddle rackTwo (2) 6,000 lb axles
Stock #: 001401-A11
2020 Exiss 720ST Bumper Pull; 2 Horse Trailer EXISS 2 HORSE STRAIGHT LOAD BUMPER PULL Horse trailer Model 720ST is a two-horse, straight load, all-aluminum bumper pull trailer. Designed specifically for large horses, this trailer featuring a standard rear ramp is a rugged, yet refined, solution for transporting your horses safely and comfortably. Bumper pull Two (2) horse, straight load 7' wide 20' long .040 white aluminum side sheets Two (2) 3,500 lbs. rubber torsion axles with electric brakes...
Stock #: 073871 - AJ
1997 Ford Super Duty 2WD 7.3 Turbo Diesel New LOF New Starter New Front And Rear Breaks A/C Works Good!
Stock #: A82476 - AJ
2021 Hiniker 7 1/2 Metal Straight HD Snow Plow Demonstrator Will Also Need Hiniker Plow Mount ($965.00) Hiniker Headlight Adapter Kit ($107) Ploy Snow Deflect ($215.00) Skid Shows Are Extra ($182.00) Cost Of Install Is Separate! Call Now For Pricing IN STOCK IN STOCK IN STOCK
Stock #: 2753 - AJ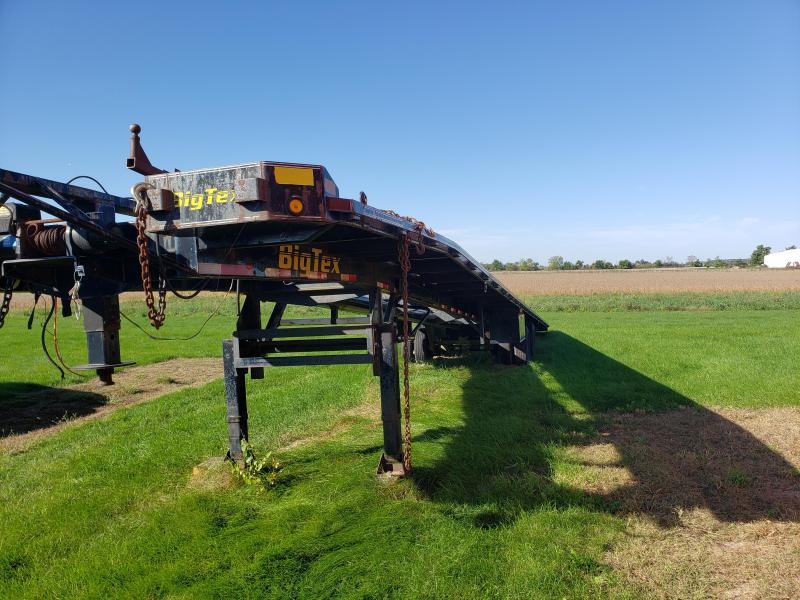 PRICE REDUCED! 2008 Big Tex 20AC-51 gooseneck auto/combo transport trailer - 53'L x 102"W 9,000 lb winch with remote Hideaway rear ramps Electric brakes Tandem dual axles 235/85R16 tires GVWR 20,000 lbs Landing gear Toolboxes
Stock #: 696967- AJ
SEE PICTURES
Stock #: 17730 - AJ
Get a Quote
Please enter your contact information and one of our representatives will get back to you with more information.
Click to Call
Please enter your name and phone number to get calling options.